Creating Connections

SEO Websites. Photography. Live Webcams. 360 Virtual Tours. Videography. Social Media.
Creating Unique Website Content
Monthly Statistical Reports 
Google 360º Virtual Tours
Social Media Support
Hey there! Are you looking to bring your community together in a fun and engaging way? We've already created a thriving social media network that spans the Flathead Indian Reservation in Lake County, and we want to help you do the same!
Imagine having a central hub where locals can share exciting events, stay up-to-date on business news, and discover new services right in their own backyard. With our platform, businesses can easily reach local clients and new companies can get the exposure they need to take off!
Whether you're interested in building a social media network or another type of community platform, our team of experts is ready to help. So why wait? Contact us today and let's create something amazing together!
Case Study: Tamaracks Resort
Imagine this is your business we are promoting....
~~~~~~~~~~~~~
Are you ready for an adventure like no other? Imagine stepping into a world of rustic charm and natural beauty, surrounded by the stunning Seeley Lake in the Lolo National Forest. Welcome to Tamaracks Resort!
But wait, there's more! With our  360º Virtual Tour, you can explore any of our 17 cozy cabins anytime, anywhere. It's the perfect way to get a sneak peek of the resort before you even arrive. And for event planners, our virtual tour allows you to confidently plan your event with ease.
Whether you're from in-state or out-of-state, Tamaracks Resort is the perfect destination for your next adventure. And with our virtual tour, you can experience all the beauty and wonder of the resort at your leisure.
~~~~~~~~~~~~~
So what are you waiting for? Contact us today and let's start planning a virtual tour for your business!
Looking for a fun and exciting way to boost your business? Look no further than our Live Webcams of the Rocky Mountains! Not only will you capture stunning images of the natural beauty that surrounds your business, but you'll also enjoy increased traffic and inbound linking.
But that's not all! Our webcams also feature embedded advertising, giving you the opportunity to showcase your brand to potential customers all over the world. And with webcam images being stolen and shared on a variety of websites, you'll enjoy even more exposure than you ever thought possible!
So don't miss out on this incredible opportunity. Contact us today to learn more about how Live Webcams can benefit your business and take your marketing to new heights. Let's work together to capture the beauty of the outdoors and drive more business to your doorstep!
Maximize Your Business's Online Potential: Many Businesses Use the Internet to Promote Their Business Without Knowing the Results of Their Efforts. Our Goal is to Help Companies Understand How to Use Their Website Stats and Internet Presence to Enhance Their Business. We Review Their Website, Social Media Sites & Reach, Virtual Tours Stats, Google Business Listing, and General Internet Presence.
Contact Us to Learn How We Can Help Maximize Your Business's Online Potential.
(Stats graphic is one year from a virtual tour)
Experience Meets Expertise:
Roxane Rinard Holds a Software Engineering Degree with a Business Option and a Minor in Media Arts from the University of Montana, and Has Over 30 Years of Experience Working with Computers.
Contact Us to Benefit from Her Combined Experience and Expertise in the Field of Software Engineering and Media Arts
Google 360º Virtual Photographer
One of the top Local Guides for the State of Montana
Google Business Verifier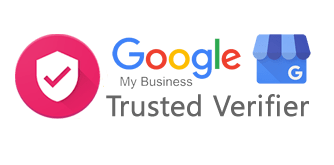 My business has soared since meeting Roxane at Developing Wings. With Roxane's help I have learned how to build and maintain a quality website which quickly became the main source of advertising for my business. I am constantly getting compliments from my clients on my webpage. If you don't know how to start with web advertising and want a great teacher with excellent support behind you I recommend you contact Roxane at Developing Wings.
We have been working with Roxane for over 4 years for our business Meng Dentistry. Roxane is very easy to work with and is very techy. She will do as much or as little as her clients desire, and is very good and teaching her clients to become independent with regard to webpage updating and simple management. She has also been doing some really cool things with high definition IP webcams for the last several year, used in conjunction with webpages and social media. Unlike many web designers, Roxane has a degree in software engineering, and therefore has a deeper understanding than most of her competitors. I would highly recommend her for any website needs!