Creating Connections

SEO Websites. Photography. Live Webcams. 360 Virtual Tours. Videography. Social Media.
Creating Unique Website Content
Monthly Statistical Reports 
Google 360º Virtual Tours
Social Media Support
Developing Wings has been instrumental in creating a social media network that spans the Flathead Indian Reservation in Lake County.  By creating central gathering places on line we can share local events as well as local business news.  This network has enabled us to help a variety of businesses advertise their services.  It has proven to be a powerful tool to help new businesses get off the ground faster.  

Interested in creating a network? Contact us, we can help create local networks on and off social media.
Case Study: Tamaracks Resort
Tamaracks Resort is located along beautiful Seeley Lake in Lolo National Forest.  Many of their guests come from out of state.  The 360º Virtual Tour allows them to
Offer a walk through of any of their 17 cabins -any time of the day or night.
Explore the resort at their clients leisure.  
Event planners can layout their event with confidence.  
Live Webcams promote the business and the area.  
SEO Benefits
Increased Focus Traffic
Inbound Linking
Printable Images
Seasonal Marketing
and more!
Most businesses use the internet to promote their business without knowing the results of their efforts.  Our goal is to help businesses understand how to use their website stats and internet presence to enhance their business.  We review their:
Website
Social Media Sites & Reach
Virtual Tours Stats
Google Business Listing
General Internet Presence
(Stats graphic is one year from a virtual tour)
Roxane Rinard has a Software Engineering Degree - Business Option with a minor in Media Art from the University of Montana.  30+ years of working with computers.
Google 360º Virtual Photographer
One of the top Local Guides for the State of Montana
Google Business Verifier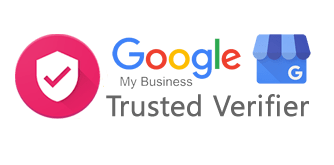 My business has soared since meeting Roxane at Developing Wings. With Roxane's help I have learned how to build and maintain a quality website which quickly became the main source of advertising for my business. I am constantly getting compliments from my clients on my webpage. If you don't know how to start with web advertising and want a great teacher with excellent support behind you I recommend you contact Roxane at Developing Wings.
We have been working with Roxane for over 4 years for our business Meng Dentistry. Roxane is very easy to work with and is very techy. She will do as much or as little as her clients desire, and is very good and teaching her clients to become independent with regard to webpage updating and simple management. She has also been doing some really cool things with high definition IP webcams for the last several year, used in conjunction with webpages and social media. Unlike many web designers, Roxane has a degree in software engineering, and therefore has a deeper understanding than most of her competitors. I would highly recommend her for any website needs!